Books About Child Abductions in Australia And Overseas
Here you find books, especially around child abduction and retrieval. Reading other's stories can help you understand your own situation better. I am here if you have questions along the way.
My job is to find missing people and retrieve them to their rightful custodians. I have published my own book called the retriever. You can find the book further down this page or read more about it on my book-The Retriever page.
Taken in Contemps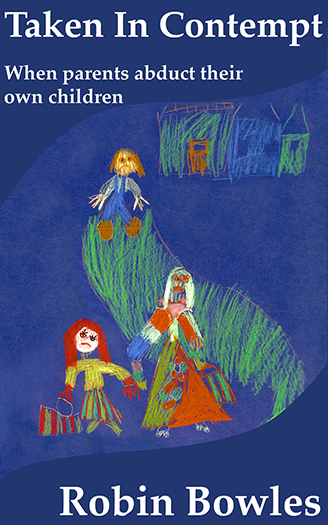 Taken in Contempt is the extraordinary account of Robin's family's own loss woven together with the stories of other parents of abducted children. It is the full of heartbreak , danger and adventure, yet it is also a record of courage and inner strength, and of the crazy, life threatening risks people take int the name of love. Buy book here.
Thousands of Tears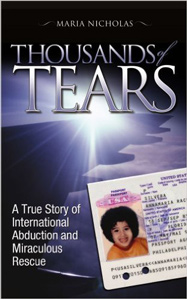 Nearly three hundred thousand children are abducted from their homes each year, either by strangers or by a parent. Accordingly, enormous media attention has been given to child abduction. Television and radio broadcasts, and magazine and news publications have all investigated this problem of epidemic proportions. Parents are devastated by their deepest fears: that one day someone would abduct and likely harm their young child. Thousands of Tears is a staggering true story about a mother's journey to recover her little girl, AnnaMaria, who was abducted by her father at the tender age of ten months. Her mother's life was threatened, as she stood seven months pregnant, being told that her baby girl would never see the shores of the United States again. It is an account of a modern-day miracle that reunited them in Germany five years and three months later. Discover how this mother found her child after eleven organizations were unsuccessful at providing information or resources that would lead to the safe return of AnnaMaria. Get the full details of the gripping and suspenseful rescue that captured the media's attention all over the world, including major U.S. news networks and newspapers. Buy Book here.
Flight of the Dragonfly
It was a case that made international headlines in 2006: two small girls, Cedar, 3, and Hannah, 5, were abducted by their Lebanesea-Australian father, Joe, and flown into Lebanon in the middle of a war.
Their distraught Canadian mother, Melissa Hawach, was left to figure out where her daughters were, if they were safe and what, if anything, she could do to get them back.
Chasing the Cyclone
Paul Francesco is an independent, successful single man in his late thirties.
Unknown to Paul, there is an evil plan to extort his hard-earned assets from him and in the process deny him the one thing that is more important to him than anything else in the world: to be an active part of his son Alex's life.
Stolen Innocence
This is a story of the survival of two young children who were abducted by their mother. Lisa, nine and Sean, eight were abducted during a weekend visit on November 14, 1980. This is Lisa's story of the worst five years of her life.
Lisa and Sean were moved back and forth across the U.S.A. and Canada. They were relocated every one to six months, in order to avoid being found. Stolen Innocence is a collection of Lisa's memories of those five years.
When Parents Kidnap
What happens when a child is kidnapped from home by his or her own parent? What are the emotional and psychological consequences of living in hiding for weeks, months, or even years for a child? How does the parent left behind cope with having no knowledge of the child's whereabouts or well-being?
And what could lead a parent to inflict such a painful existence on his or her own child?
The Retriever
The controversial and incredible story of the Australian private investigator who retrieves children illegally abducted by one of their own parents. A compelling mix of true crime, thriller and memoir that no parent should miss.
Australia has the highest per capita rate of parental child abductions in the world, with about 150 Australian children abducted each year, according to official figures.
My years as private investigator has brought me to Poland multiple times to help parents retrieve their kids from unlawful kidnapping. I therefor collaborated with my publisher to make it easier for Polish people to read my stories. This is the Polish translation of "The Retriever" which was written by myself. Read about the Australian version.